Today is Dhanteras, an auspicious day in Hindu calender, when Indian women buy gold to usher in abundance and good fortune into their homes. As per Indian custom, the two most significant days to follow this ritual are
Akshaya Tritiya
(April-May) and
Dhanteras
(Oct-Nov). Traditionally people used to buy gold or silver coins on these days, but now Indians, the largest consumer of gold in the world, buy from simple to extravagant gold and silver ornaments on this day, as per their financial status.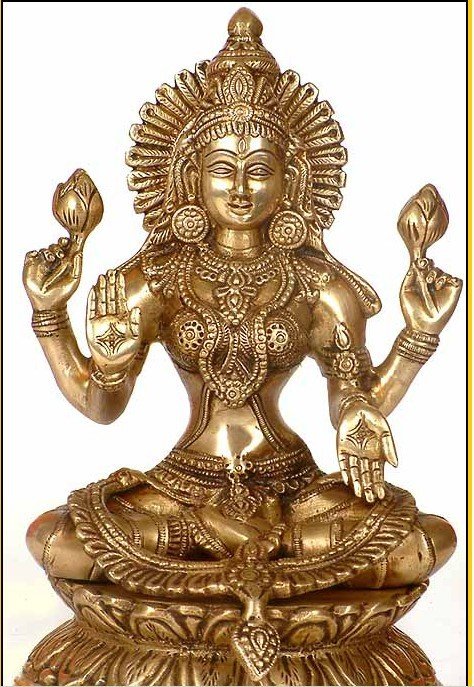 Goddess Laxmi
'Dhan' means wealth and 'teras' means the thirteenth day, of the dark fortnight of Kartik month of Hindu calender. This day is also known as 'Dhantrayodashi'. Buying gold means inviting Laxmi, the Goddess of wealth and prosperity, into our houses. Held two days before Diwali festival, prayers are performed on this day, especially by those belonging to the business community, to appease the Goddess and seek her blessings.
I am not into buying jewellery on any particular occasion. But since I love all forms of design, I am sharing with you some beautiful pieces of jewels that are just right for any Indian festive occasion. So if you are looking for some jhumkas, necklaces or bracelets this Diwali, take some inspirations...
Minawala
Amrapali
Amrapali
Amrapali






Amrapali
Amrapali
Amrapali




Men need not feel neglected....